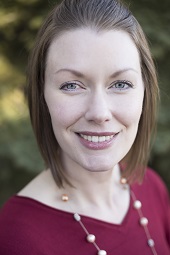 Katherine holds a Master of Arts in Counselling Psychology degree from Yorkville University and she is studying full-time in pursuit of her PhD in Psychology at Walden University.
Counselling interest areas include:
Anxiety
Depression
Self-image
Healthy relationships
Separation/Divorce
Blended families and co-parenting
Parent-Child relationships and roles
Effective assertive communication
Boundary-setting
Relationship repair
Trauma
Grief/Loss
Mild substance use
Katherine is currently providing civil forensic services under Practice Note 7 and Practice Note 8.
Current clients may contact Katherine via email to book follow-up appointments. 
For new clients booking through the Calgary Separate School Division (CCSD) Employee Assistance Program, please email Katherine at Katherine (at) restoredwellness (dot) ca.
---
Anneta is a Registered Psychologist, Registered Facilitator of Circle of Security – Parenting™ and Mediator. She holds a Master of Arts in Counselling Psychology, a Graduate Certificate in Autism and Behavioural Science, and a Bachelor of Arts in Developmental Psychology & Sociology. Anneta is committed to ensuring Airdrarians, Calgarians, and neighbouring communities are getting the support they may need while being mindful of protecting our health during the COVID-19 outbreak. To this end, she is offering remote counselling services to adults, adolescents, couples and families through secure online video or phone sessions at this time. She will also continue to offer support remotely for families in their transition through separation/divorce to reach win-win agreements in mediation. Topics addressed in mediation include parenting plans, division of property, debts, assets, child and spousal support.
Some counselling areas of interest include:
Anxiety
Assertive communication skills
Attention Deficit Hyperactivity Disorder
Autism Spectrum Disorder
Decision making
Depression
Emotional Regulation
Grief/loss
Healthy boundaries
Healthy relationships (friendships, couples, familial)
Parenting
Self-esteem
Self-care
SMART goal setting
Stress management
Anneta integrates evidence-based approaches such as cognitive behavioural, attachment, emotion focused, solution focused, Gottman method, and mindfulness in her work; however, the modality selected will be based on each client's specific needs. She is open, non-judgmental, empathetic, and respectful; fully dedicated to providing a safe, warm and trusting space to explore and address concerns. Anneta believes strong therapeutic relationship, collaboration, and capitalizing on clients' strengths are important components in helping clients achieve meaningful and lasting change in their lives. She is inspired by clients' resilience, positive intentionality and dedication to achieve a greater sense of well-being and is honoured to work alongside them on their unique journey.
Anneta is able to provide direct-billing to most major benefit plan providers. She is happy to offer a 20-minute free consultation for new clients inquiring about services. Her remote hours are Tuesday 1pm-8:30pm, Wednesday and Thursday 3pm-8pm. For other availability or to inquire about reduced service fee rate offered by Anneta, please contact her directly via e-mail.
---
Stephanie is currently only offering secure and confidential video or phone sessions. These sessions are available to adults, children/youth and couples. 30-minute or 60-minute slots are available. Free phone consultations are available for new or existing clients who have questions about telepsychology services. Sliding scale options are available for clients in financial need – please contact stephanie@restoredwellness.ca for more information.
Stephanie is a Registered Psychologist with the College of Alberta Psychologists. She holds a Master of Counselling and a Bachelor of Science in Psychology. She provides counselling services to children, youth, and adults, in individual, couples, and family settings.
Counselling areas of interest include, but are not limited to:
Anxiety
Depression
Stress
Self-esteem
Anger management
Insomnia
Separation and divorce
Boundary setting, assertiveness and communication skills
Goal setting and values exploration
Parenting skills
Family relationships
Child and adolescent counselling
Couples counselling
Stephanie is a client-centered psychologist who provides a safe and supportive environment where she works collaboratively with clients to reach their counselling goals. She welcomes clients from all backgrounds and provides culturally sensitive counselling, as well as LGBTQ2+ informed counselling. She works with clients to build on their unique strengths and abilities, while offering new perspectives and skills development to enhance well-being. She strives to help clients move towards living their best lives as their desired selves.
She tailors her therapeutic approach to a client's specific needs, incorporating elements of solution-focused, cognitive behavioural, acceptance and commitment, and mindfulness-based therapies. She has a special interest in working with children and incorporates play-based and art-based interventions to make therapy both engaging and effective. She also enjoys working with couples and incorporates Gottman method approaches into her couples counselling.
Stephanie is able to provide direct-billing to most major benefit plan providers. She is available Tuesdays and Wednesdays 2pm-8pm, Thursdays 12pm-7pm and Fridays 10am-4pm.
---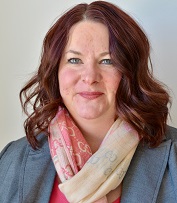 Amy is a Registered Provisional Psychologist and holds a Master of Educational Psychology degree. She provides counselling services to children, youth and adults. Amy uses a variety of approaches in counselling that include Cognitive Behavioural Therapy, Mindfulness, and Solution-Focused Therapy. Amy is goal oriented and strives to help clients find meaningful solutions to their challenges.
Additionally Amy is also able to provide Psycho-Educational Assessments. Amy believes that assessments are an excellent tool to fully comprehend an individual's strengths and challenges. This provides a platform for learners and their supports to fully understand their learning profile, and be able to utilize strategies and accommodations in order to reach their optimal outcomes.
Amy has many years experience working with and supporting people with diverse abilities and is passionate about helping people see and work from their strengths.
Counselling interest areas include:
Attention Deficit Hyperactivity Disorder
Learning Disabilities
Anxiety
Depression
Self-Esteem
Healthy Boundaries
Trauma
Grief & Loss
Substance Abuse
---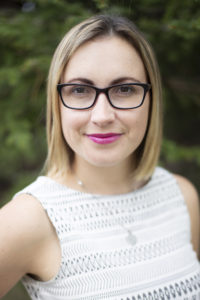 Catherine is a Registered Psychologist who holds a Master of Education from the University of Calgary. She specializes in providing comprehensive psycho-educational assessments for children and teens. Catherine is also able to offer parenting consultations to target more specific behavioural concerns. Prior to becoming a psychologist, Catherine worked as a teacher for seven years. Working in this role increased her knowledge of how to strengthen the home-school partnership and to see first-hand how assessment results can "come to life" within a classroom setting. Catherine takes a strength-based, holistic approach in her work. She believes in the importance of understanding the whole child and supporting a child's "tribe".
Assessment interests include:
Learning disabilities (reading, writing & mathematics
Intellectual giftedness
Attention Deficit/Hyperactivity Disorder
Anxiety
Parent consultation areas of interest:
Post-assessment consultation
Emotional regulation
Inattention & hyperactivity
Executive functioning (i.e. planning, organizing, sustaining attention
Sleeping & eating concerns
Anxiety
Catherine is available Monday 9-1pm; Wednesdays 6-9pm; Fridays 9-12pm.
---
Jaclyn is a Registered Psychologist with experience in clinical and forensic settings. Jaclyn provides assessment and therapeutic services to individuals who present with a vast range of difficulties. She provides counseling services to youth, adults and couples. Counseling interest areas include: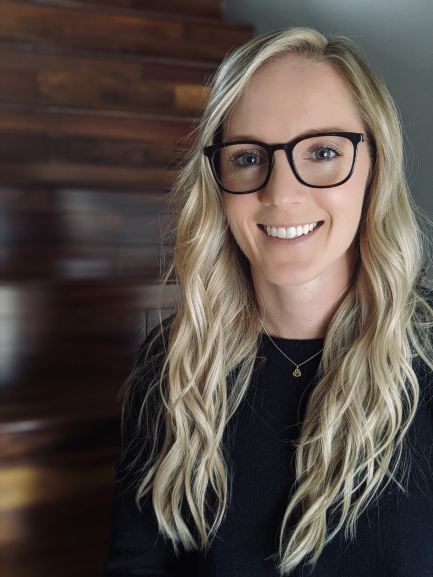 Anxiety
Addiction
Adolescent Counselling
Anger Management
Boundary Setting
Depression
Domestic Abuse
Domestic Violence
Grief
Relationship Issues
Self-Esteem
Substance Use
Trauma and PTSD
Jaclyn supports her clients by focusing on a client-centered and empathetic approach. She recognizes the value of the human experience and enhancing one's resiliency. Jaclyn provides her clients with a safe, non-judgmental space to increase coping and move towards making meaningful change. She uses a variety of approaches in counseling that include cognitive behavioral therapy, mindfulness, and solution-focused therapy. Jaclyn values her role as a psychologist and working with individuals from diverse backgrounds and providing them with warmth, respect and transparency.
Jaclyn has returned to full-time studies and is pursuing her Ph.D. in Forensic Psychology. Her office hours are Monday, Wednesday and Friday evening 6:00pm to 9:00pm and Saturday 9:00am to 3:00pm.
---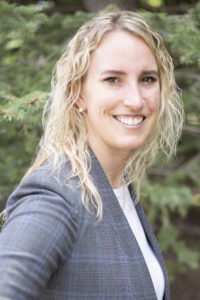 Kate is a Master of Counselling Psychology student at Athabasca University in Calgary, Alberta who is completing her practicum placement at Restored Wellness Psychology and Counselling Centre. She holds a Bachelor of Science, major in Psychology and minor in business from Dalhousie University. Kate has volunteered at several different organizations, including the Calgary Distress Centre and the Calgary Counselling Centre.
Kate approaches psychology holistically; she is passionate about looking at the whole picture, and exploring client concerns from the mental, emotional, and physical domains. Kate's approach is client-centered. She supports clients in their change process by acknowledging their strengths and building on this foundation. Kate believes in creating a space where clients feel comfortable, safe, and empowered to create change.
Counselling areas of interest include, but are not limited to:
Anxiety
Depression
Stress
Self-esteem
Healthy relationships
Boundary-setting
Effective communication skills
Anger management
Separation and divorce
Relationship repair
Goal setting and values exploration
Family relationships
Child and adolescent counselling
Couples counselling
Kate is able to offer Sliding Scale counselling services to clients in need.
*Kate is available Monday from 4:00pm-8:00pm; Wednesday from 4:00pm-9:00pm and Friday from 1:00pm to 7:00pm.
---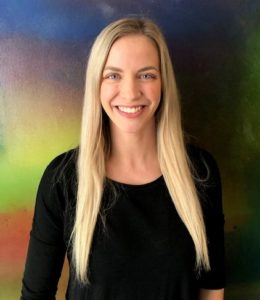 Rachel is currently a practicum student with Athabasca University. She has a BFA with Distinction from ACAD and is currently enrolled in the MC:AT (Masters of Counselling and Art Therapy) program with Athabasca University.
Rachel is goal-orientated and person-centred. She uses a family systems and cognitive behavioural framework. Rachel values the benefits of art therapy which uses art to support people in expressing themselves in a new and innovative way.
Rachel is excited to offer art therapy in her sessions with clients. Art therapy is a counselling practice that supports clients in understanding their emotional conflicts, developmental skills, reduce stress and anxiety, work through traumatic experiences, and improve their overall self-esteem. This practice is useful to those of all ages, demographics, religious, and cultural backgrounds. In art therapy the art acts as an additional support for clients on their journey to healing. You do not need to be an artist, art therapy is not about creating a finished piece, art therapy is about expressing yourself, or telling your story through art.
Rachel is able to offer Sliding Scale counselling services to clients in need
*Rachel is available Tuesdays from 4:00-9:00, Thursdays from 9:00-2:00, and Fridays from 1:00-6:00.
---
Sally is a Master of Counselling Psychology student at Athabasca University and is completing her practicum at Restored Wellness Psychology and Counselling Centre. Sally holds of Bachelor of Arts degree in Psychology from the University of Calgary. She has volunteer and work experience from several non-profits in Calgary including the Distress Centre and Wood's Homes.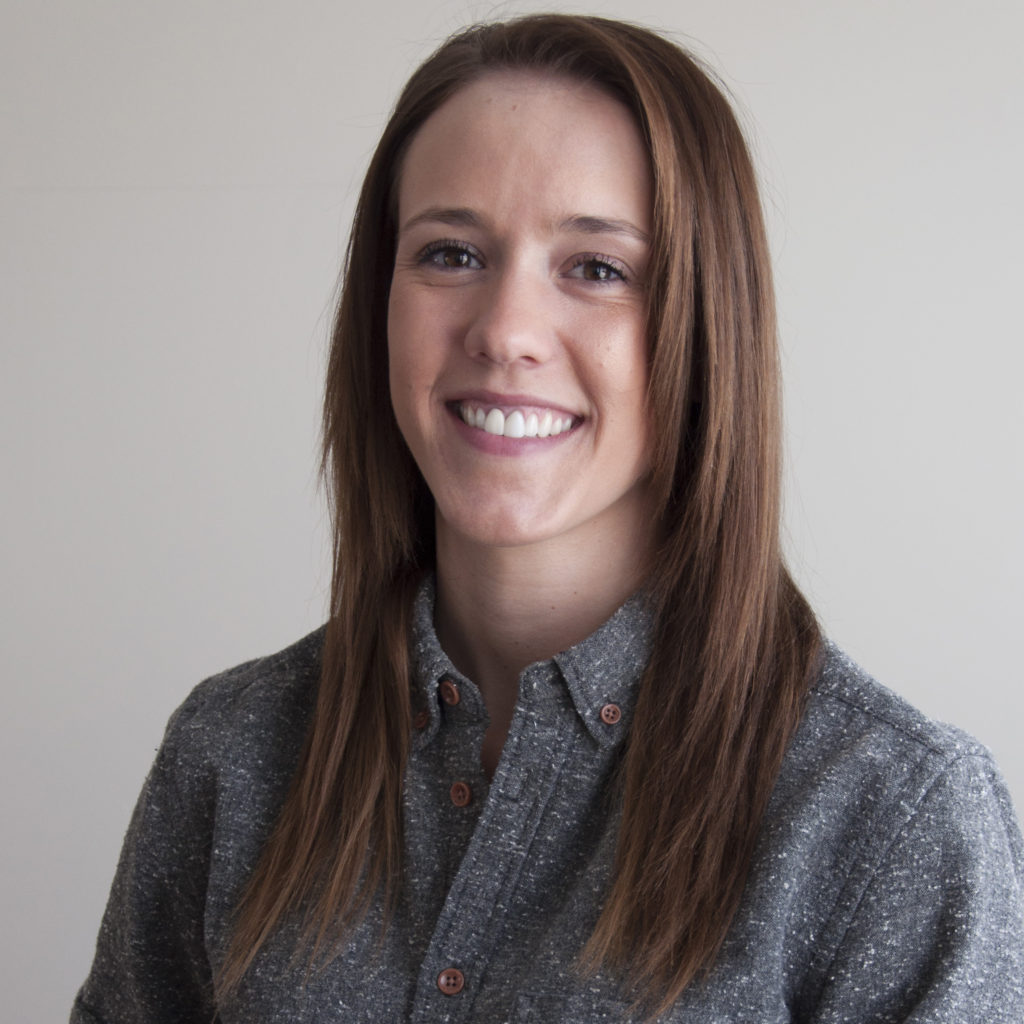 Sally believes in approaching mental health holistically and works from a strength-based and client-centred perspective. Sally utilizes narrative therapy, solution-oriented therapy, cognitive behavioural therapy, and mindfulness in her work with clients.
Some counselling areas of interest include:
• Self-esteem
• Stress
• Sexuality and gender
• Identity
• Relationships
• Managing physical health and illness
• Goal setting and values exploration
• Life transitions
• Grief and loss
Sally is able to offer Sliding Scale counselling services to clients in need
*Sally is available Mondays from 9:30-5:30, Tuesdays from 1:00-9:00, and Fridays from 1:00-5:00.
---