Stasia is a Registered Provisional Psychologist who holds a Masters Degree in Counselling Psychology from Athabasca University and a Bachelors of Arts in Psychology from the University of Calgary. Stasia works from a variety of evidenced-based approaches including Cognitive Behavioural, Acceptance Commitment, Solutions-Focused, and Dialectical Behavioural Therapies and is a certified provider for Dialectical Behavioural Therapy. She works collaboratively with clients to co-create treatment plan that is individualized, client-centered, and strength-based.
Stasia has over 12 years of experience in adult education and emphasizes life-skill development as an outcome of therapy. As a result, she aims for clients to leave with a new skill each session to manage life's challenges and improve their mental wellbeing. Additionally, she is a member of the chronic pain community and a LGBTQ2+ ally.
She provides counselling services to adults, seniors, teens, couples, and families. Her areas of experience and interest include: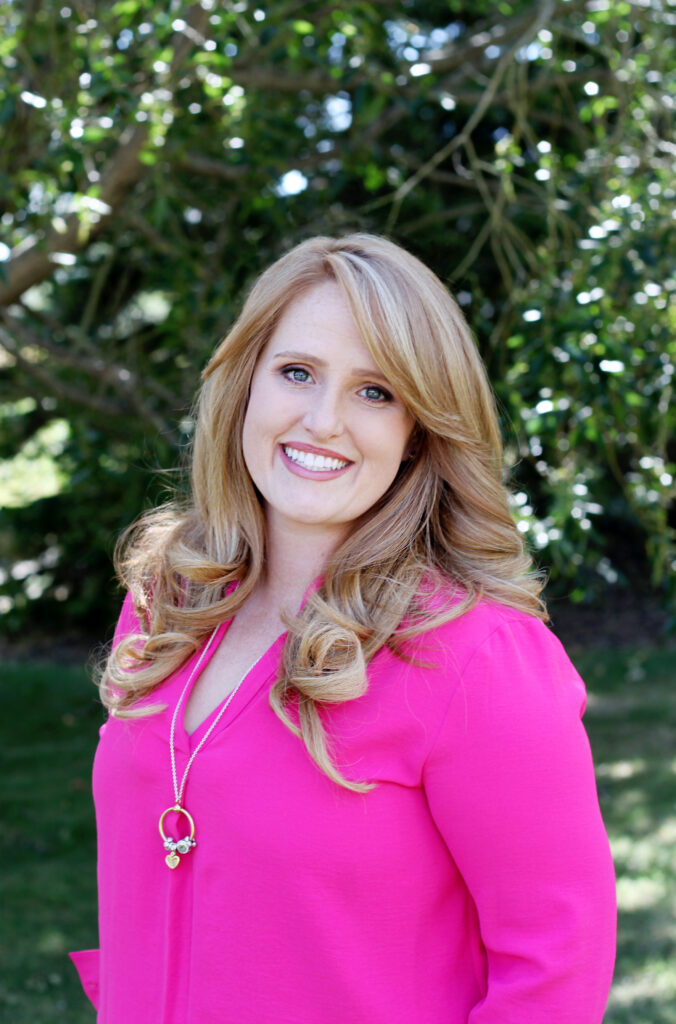 Chronic Pain Management
Chronic Illness and Disability
Anxiety and Anxiety Disorders
Depression
Schizophrenia Disorder
Bipolar Disorder
Borderline Personality Disorder
Eating Disorder
Life Transitions and Adjustment
Anger & Stress Management
Life Skill Development (Communication, Assertion, Boundary Setting, Self-Care)
LGBTQ2+
Family Dynamics

Couples & Relationships
Separation & Divorce
Family Relationships
Mediation & Alternative Dispute Resolution Services
Office hours: Monday 8am-4pm & Wednesday 9am-5pm (online); Tuesday (8am-4pm) & Thursday (9am-5pm) in-person.
---
Ashley is a Registered Provisional Psychologist with the College of Alberta Psychologists, a Canadian Certified Counsellor with the Canadian Counselling and Psychotherapy Association, and a Mental Health First Aid Facilitator with the Mental Health Commission of Canada. She obtained her Master of Arts in Counselling Psychology from Yorkville University and her Bachelor of Arts in Psychology from Mount Royal University. She has over 10 years of experience working in various mental health capacities with various ages.
Ashley utilizes evidence-based approaches including Cognitive Behavior Therapy, Dialectical Behavior Therapy, Prolonged Exposure Therapy, and Solution-Focused Therapy. Ashley values applying a biopsychosocial approach to therapy by recognizing the role of mental, physical, and social health throughout the therapeutic process.
Ashley provides a nonjudgmental space that encourages clients to be themselves. She encourages and utilizes humor within sessions and believes therapy is most effective when clients are involved in the development of goals and treatment approaches for their specific needs. Ashley identifies as a member of the Chronic Illness community and the LGBTQ2S+ community.
She provides counselling services to teens (13+), adults, seniors, and couples. Her areas of experience and interest include: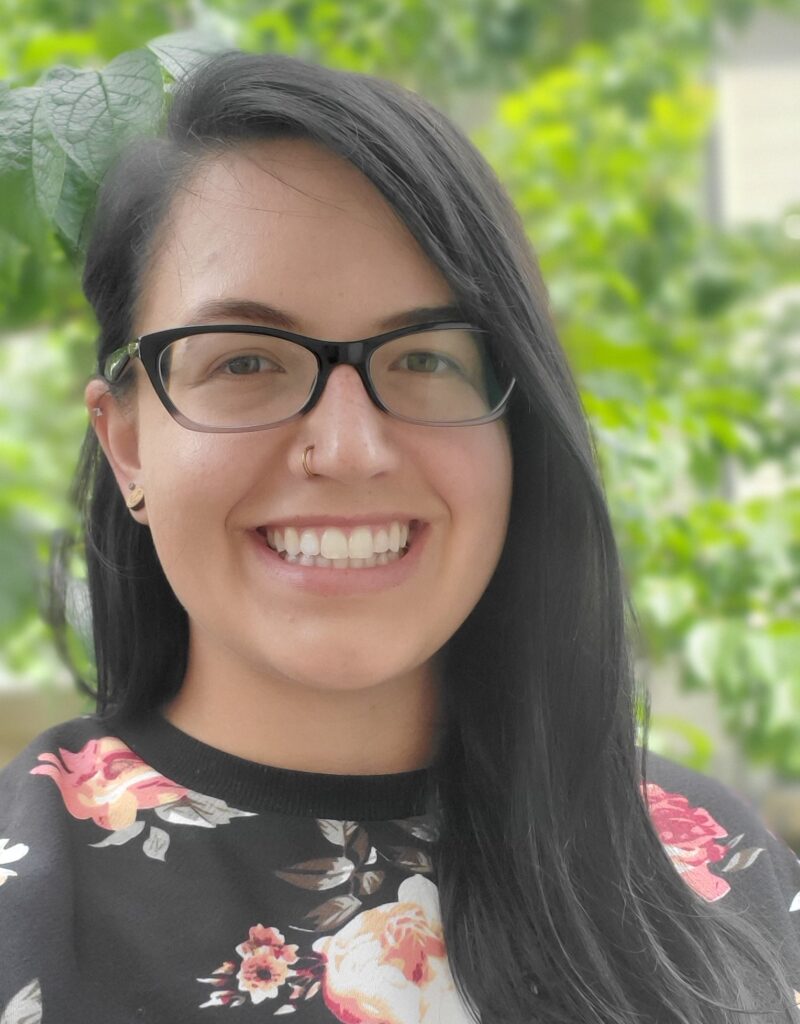 – Anxiety
– Borderline Personality Disorder
– Chronic Illness
– Couples (Monogamous & Alternative Lifestyles)
– Depression
– Healthy Relationships
– LGBTQ2S+
– Obsessive Compulsive Disorder
– Sexuality and Gender Identity
– Stress Management
– Trauma & PTSD
Office hours (in-person & virtual): Mondays 1pm – 8pm, Tuesdays & Wednesdays 9am-4pm
---
Kelsie is a Registered Psychologist with a Master of Arts in Counselling Psychology degree from Yorkville University and a Bachelor of Arts in Psychology degree from Mount Royal University.
Kelsie is passionate about helping people live to their full potential and overcome life's challenges. She has a warm, empathetic style that provides a safe, nonjudgmental space to talk about the tough stuff. She believes change occurs through relationship building and new learning and that everyone has a basic need to be heard and understood. She values a collaborative therapeutic relationship where the client is involved in goal-setting and treatment planning in order to best fit their unique needs and strengths.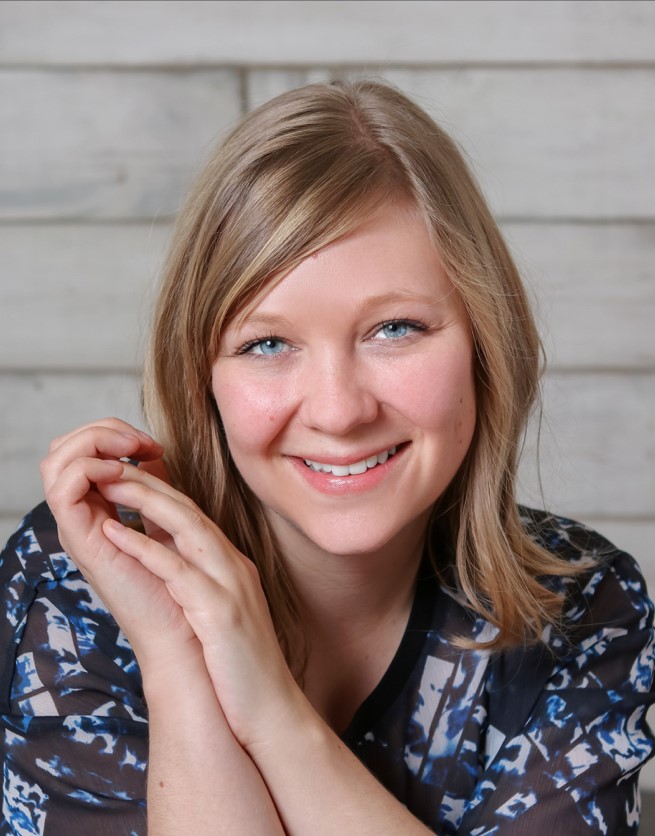 Kelsie integrates cognitive behavioural, dialectical behavioural, solution-focused, acceptance and mindfulness-based modalities into her work and has experience working will all ages and a broad range of concerns.
Kelsie's areas of interest include:
• Anxiety
• Depression
• Self-esteem
• Life-transitions
• Burnout
• Trauma
• Stress-Management
• Relationships
• Parenting skills
• Personality disorders
Office hours: Tuesday 10am-6pm (online), Wednesday 8am-1:45pm, Thursday 11am-7pm, Friday 10am-6pm (online), Saturday 9am-2pm (online)
---
Anneta is Registered Psychologist with the College of Alberta Psychologists. She is a member of Psychologist's Association of Alberta, EMDR Canada, EMDR International Association and Alberta Family Mediation Society. Anneta obtained her Master of Arts in Counselling Psychology degree from Yorkville University. She holds the designations EMDR Therapist, Practicing Mediator and Registered Facilitator of Circle of Security – Parenting™. For the past 10 years, Anneta has worked with children, adolescents, adults, couples and families with a variety of presenting concerns and takes pride in serving her clients daily. She has been passionate about providing mental health services to our community and surrounding areas since she joined Restored Wellness in 2017.
Anneta currently provides services to adults and couples with special interest in:
Anxiety
Assertive communication skills
Conflict Resolution
Co-parenting
Decision making
Depression
Emotional Regulation
Grief/loss
Healthy boundaries
Healthy relationships (friendships, couples, familial)
Parenting
Self-esteem
Self-care
SMART goal setting
Stress management
Trauma and PTSD
Anneta utilizes Eye Movement Desensitization and Reprocessing (EMDR) therapy and other evidence- based approaches such as Cognitive Behavioural, Attachment, Emotion Focused, Solution Focused, and Mindfulness to help clients cultivate meaningful connections in their individual lives and interpersonal relationships. She is easy to speak with, open minded, compassionate, empathetic, and respectful; fully dedicated to providing a safe, warm and trusting space for clients. A strong therapeutic relationship is based on collaboration and the ability to capitalize on each client's strengths – these are key components Anneta uses in helping client make strides toward their goals; however that may look like.
She is inspired by clients' resilience and dedication to achieve a greater sense of well-being and is honoured to work alongside them on their unique journey.
Parenting
As a registered facilitator of a program called "Circle of Security – Parenting™" (COS-P), Anneta offers both individual and group sessions to parents and caregivers of children from birth through 10 years old. COS-P is a well-researched program designed to strengthen attachment security between parents and children. Through this interactive and engaging program, parents discover how to read and respond to their child's emotional cues, successfully organize their child's feelings, enhance the development of the child's self-esteem and more!
Mediation
Anneta offers mediation services for families in their transition through separation/divorce to reach mutual agreements. She understands the decision to separate/divorce can be difficult. Anneta works with mediation clients in a safe and collaborative environment to resolve issues and move forward. As a neutral facilitator of the mediation process, she ensures all parties are heard and respective interests are considered.
Issues Anneta typically works through with clients include:
Parenting plans
Child support
Spousal/Adult Interdependent support
Division of property, assets and debts.
Office hours: Tuesday – Thursday 10am-4pm; Friday 1-4:30pm
---
Stephanie is a Registered Psychologist with the College of Alberta Psychologists. She holds a Master of Counselling and a Bachelor of Science in Psychology.
She provides counselling services to children, adolescents, adults and couples and has a special interest in the following areas:
Anxiety
Depression
Stress management
Insomnia and sleep difficulties
Self-esteem and identity
Emotional regulation
Life transitions including separation and divorce
Fostering healthy relationships
Parenting skills
Goal setting and values exploration
Couples' counselling, including:

Communication skills and conflict management

Enhancing friendship and intimacy

Establishing or rebuilding trust
Stephanie works collaboratively with clients, providing them with both support and strategies to reach their counselling goals. She welcomes clients from all backgrounds and is a LGBTQ+ ally. She works with clients to identify their existing strengths and abilities, and to learn new perspectives and skills to improve overall well-being. She strives to help clients move towards living their best lives as their desired selves.
She tailors her therapeutic approach to each client's specific needs, incorporating elements of acceptance and commitment, cognitive behavioural, attachment, solution-focused, and mindfulness-based therapies. She is currently completing level 1 and 2 Gottman method training, which she incorporates into her work with couples. When working with children, she includes play-based and art-based interventions, ensuring counselling is both engaging and effective.
Stephanie provides direct billing to most major benefit plan providers. Clients with coverage through Sunlife and Manulife pay up front and submit for reimbursement. She offers a complimentary 15-minute phone or video consultation for new clients inquiring about services.
Stephanie is an approved provider with the Calgary Separate School Division (CSSD) Employee Family Assistance Program. To book through this program, please book a Meet & Greet with Stephanie.
Stephanie can be reached by email at stephanie (at) restoredwellness (dot) ca or by phone at 587-806-5109.
Office hours: Tuesday 1-7pm, Wednesday 10am-4pm, Thursday 11am-5pm (online), Friday 10am-4pm
---
Shyanna is a Registered Psychologist who holds a Master of Education in School and Counselling Psychology and a Bachelor of Arts in Psychology and Sociology. Shyanna practices from a strength and relationship based, trauma-informed, holistic lens. Shyanna merges concepts from multiple models including cognitive behavioural therapy, dialectical behaviour therapy, mindfulness, solution focused brief therapy, motivational interviewing, acceptance and commitment therapy, emotion-focused therapy, narrative therapy, and polyvagal theory. Shyanna is also formally trained in synergetic play therapy and works with kiddos 3+.
Shyanna has a specific interest in working with children, adolescents, young adults, and their families, and is a LGBTQ2S+ ally. Shyanna focuses on individuals' strengths and believes that everyone has the power to be successful within themselves, if provided support and the right tools along the way. Shyanna views therapy as a collaborative process to support overall well-being.
Shyanna offers counselling, play therapy, mental health assessments, and psychoeducational assessments for children and adults (assessments may include cognitive abilities, academic abilities, ADHD, anxiety, depression, and personality assessments. Shyanna does not offer assessments for autism spectrum disorder or parenting assessments).
Shyanna's areas of focus include: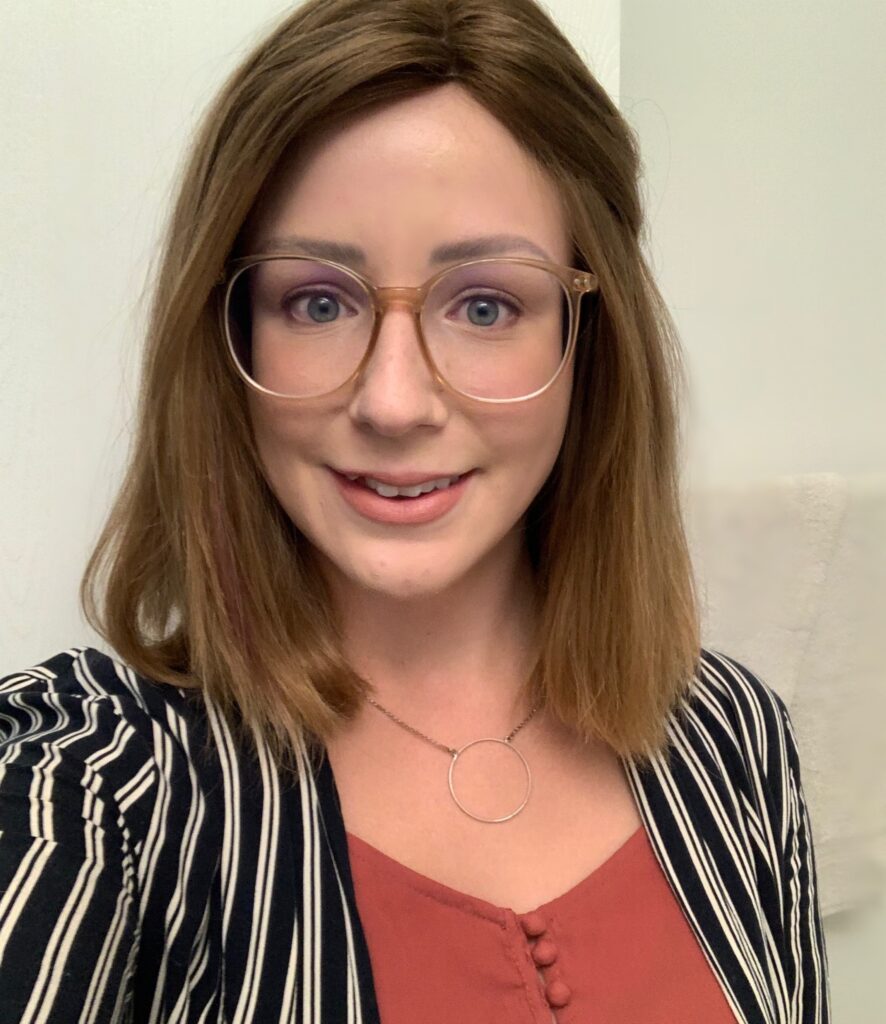 Psychoeducational assessments and learning strategies
Individual counselling for children, adolescents, and adults:

ADHD
Anxiety
Depression
Trauma
Healthy Relationships & Boundaries
Life & Stress Management
Chronic Illness
Grief
Life Transitions (i.e., youth transitioning to adulthood)
Career-Based counselling

Play therapy
Parenting coaching
Shyanna is available for in-person appointments on Tuesdays only and virtually throughout the week.
Shyanna IS accepting new ASSESSMENT clients. Please email Shyanna or call the office to book.
If you are a past client and would like to work with Shyanna again, please email her at Shyanna@restoredwellness.ca to ensure availability.
---
Natalie is Registered Provisional Psychologist who holds a Master of Arts in Counselling Psychology degree, and Bachelor of Arts degree in Psychology. Natalie has a passion for helping people become the best versions of themselves, and therefore uses a client-centered, strength-based approach. She is skilled in a variety of therapeutic interventions such as: Single-Session Solution Focused Therapy, Narrative Therapy, and Cognitive Behavioural Therapy.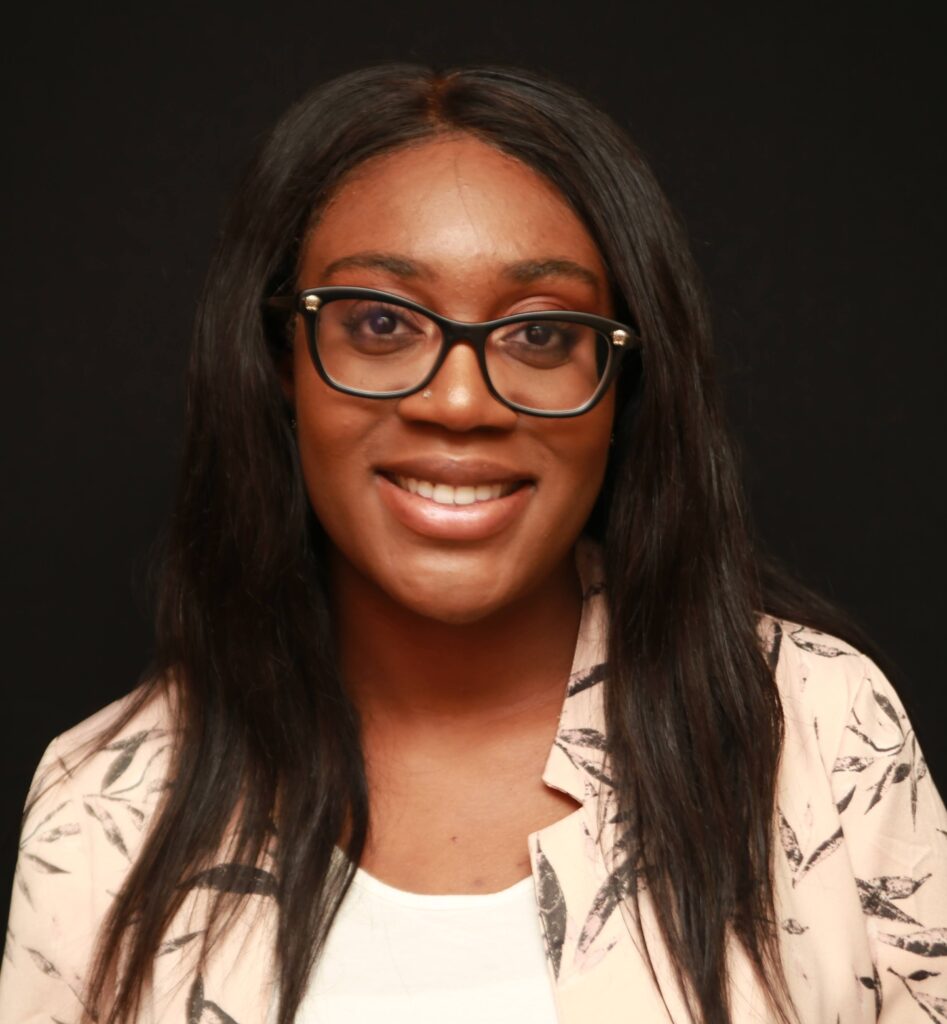 Natalie has spent several years working with diverse clientele, in high risk communities. This includes families and children who are in the care of Calgary and Area Child and Family Services, and people who have concurrent addictions and mental health. Natalie will be offering mediation, in addition to counselling. She has special interest in working with children and youth, families, couples, and adults.
Areas of focus are, but not limited to:
Anxiety
Addictions
Depression
Self-esteem
Bipolar Disorder I and II
Emotion Regulation
Grief and Loss
Boundary Setting
Natalie is available Monday through Thursday, either in person or virtually.
Office hours: Monday 11am-7pm, Tuesday – Wednesday 1-8pm, Thursday 9am-5pm (online).
---
Jen is currently offering in-person sessions with the appropriate health safety measures in place and confidential video sessions. Jen has earned both a Bachelor of Professional Arts degree and a Master of Counselling degree from Athabasca University. With over 20 years of experience working with students and their families with the Calgary Board of Education, she wanted to move her career into a new direction. As of December 2019, she began working with clients as a provisional psychologist. She combines her counselling training alongside her years of experience in the school board working with parents, connecting them to community resources, and advocating for families.
Her approach is to be a client-centered counsellor. This means co-constructing goals and creating a therapeutic plan with clients. She can provide counselling to children, adolescents, and adults. She offers non-judgmental, confidential mental health support and counselling to a variety of clients in the following areas: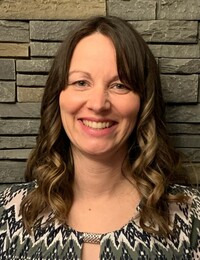 Attention Deficit Hyperactivity Disorder management,
Anxiety,
Communication skills,
COVID-19 impact,
Depression,
Emotional regulation,
Family conflict,
Grief and loss,
Parenting skills,
Relationship issues,
Self-esteem,
Separation/divorce,
Stress management,
Workplace stress
In building an open and safe environment with clients, Jen integrates evidence-based approaches with whatever is best suited to the client and the presenting issue. She is formally trained in Cognitive Behavioral Therapy, Solution Focused Brief Therapy, and Mindfulness. Jen has begun acquiring training in the Gottman Method to better support couples seeking counselling. She offers counselling five days a week, including Saturdays.
Office hours: Tuesday 9am-5pm, Wednesday 11am-1pm, Thursday 11am-5pm
---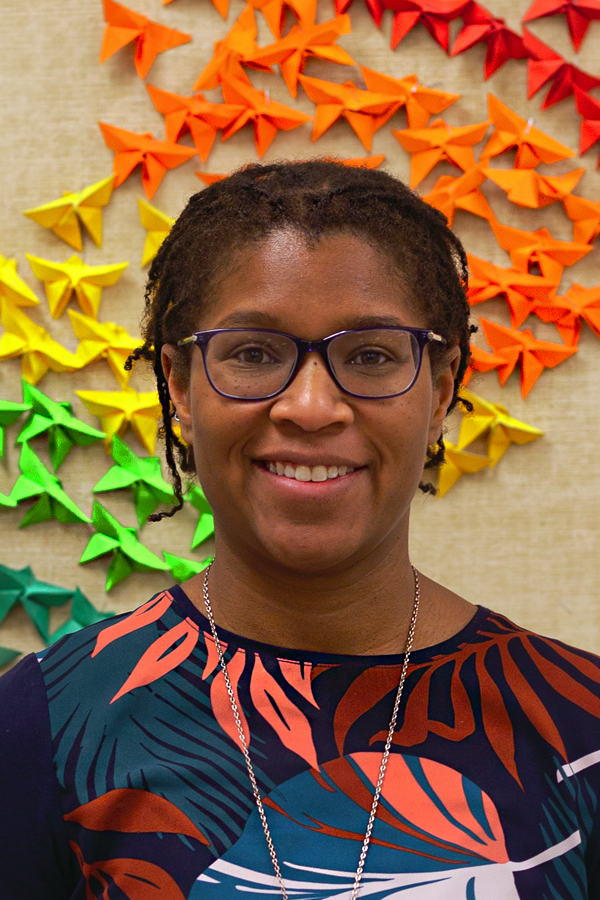 Andrea is a Registered Provisional Psychologist who holds a Master of Arts Counselling Psychology degree from Yorkville University as well as a Bachelor of Education degree with honours from the University of Ottawa. She provides counselling services to children, youth, and young adults in individual and family settings.
Work with families and youth is of particular interest to Andrea. After working as a teacher over the past 12 years in Calgary, she is excited to bring her strong understanding of childhood development and learning into her work to support families and their growth.
Areas of focus include, but are not limited to:
Stress
Anxiety
Depression
Self-esteem and Bullying
Sexuality and Gender Identity
Family Counselling
Parent-Child Relationships and Roles
Family Relationships
Child and Adolescent Counselling
Andrea also provides the following interventions for families:
Court-ordered civil forensic services: Practice Note 7
Child Consultant
Andrea welcomes all clients, works to integrate culturally sensitive practices into her work and is an LGBTQ2S+ ally. She believes in developing a treatment plan that works with client strengths, using a client-centered and family systems approach. She works from a family systems approach and integrates solution-focused, cognitive behavioral and narrative interventions in her work.
Andrea is taking on new court-based intervention files. Please inquire about availability by emailing her at andrea@restoredwellness.ca. She is currently offering in-person, video, and phone sessions to returning clients.
Office hours: Thursday 3:30-8pm, Saturday 9am-2pm
---
Melody is a registered social worker and holds a Masters of Social Work degree. Melody uses a client-centered approach where she believes in working together as a team to achieving your goals. She emphasizes in respecting cultural, racial, and individual differences, as well as providing an environment where you will feel safe, valued, and listened to.
Melody is training to be a Certified Play Therapist, as child development and working with children and youth are a particular interest to her. She has also started training in the Gottman method and uses Gottman intervention strategies for her work with couples.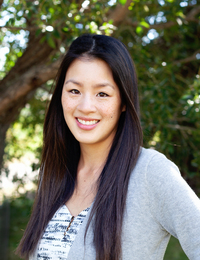 Melody values enhancing social, emotional, and mental health and wellness. A variety of approaches will be used in her counselling including but not limited to strengths-based approach, solution-focused therapy, cognitive-behavioural therapy, play therapy, narrative therapy, and holistic approach.
Counselling areas of interest include, but are not limited to:
ADHD – (Attention Deficit Hyperactivity Disorder)
Anger Management
Anxiety
Bullying
Coping with parental separation and divorce
Depression
Healthy Relationships
Positive parenting
Trauma
Child and youth counselling (ages 5+)
Couples counselling
Office hours: Thursday 4:15-9:30pm, Saturday 9:45am-3pm
---
As the founder of Restored Wellness Psychology & Counselling Centre, Katherine has enjoyed over 12 years of providing mental health services to our community. She holds a Master of Arts in Counseling Psychology degree from Yorkville University, as well as the designations Registered Family Mediator (Separation & Divorce) and Qualified Arbitrator. Additionally, she is studying full time towards her PhD in Psychology.
In addition to providing clinical supervision to the Counsellors and Registered Provisional Psychologists practicing at Restored Wellness, Katherine conducts her practice with special interest in the following areas: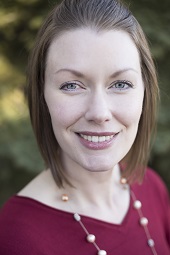 Anxiety
Self-Image
Healthy Relationships
Separation/Divorce
Blended Families and Co-parenting
Parent-Child Relationships and Roles
Effective Assertive Communication
Boundary Setting
Relationship Repair
Trauma
Greif/Loss
Katherine also provides the following interventions for couples and families:
Divorce Mediation;
Court-ordered civil forensic services, including Practice Notes 7 & 8; and
Parenting Coordination/Arbitration
Office hours: Monday, Tuesday, Thursday, Friday 8:30am-3pm
---