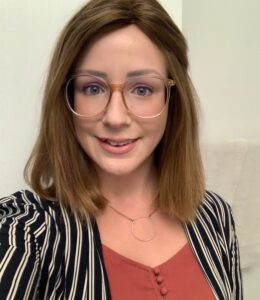 Shyanna
Registered Psychologist | $220/Hr
Not Accepting New Clients
Services Provided:
Children & Youth Counselling (7-12)
Teen Counselling (13-17)
Psycho-Educational Assessments (13-17)
Shyanna is a Registered Psychologist who holds a Master of Education in School and Counselling Psychology and a Bachelor of Arts in Psychology and Sociology. Shyanna practices from a strength and relationship based, trauma-informed, holistic lens. Shyanna merges concepts from multiple models including cognitive behavioural therapy, dialectical behaviour therapy, mindfulness, solution focused brief therapy, motivational interviewing, acceptance and commitment therapy, emotion-focused therapy, narrative therapy, and polyvagal theory. Shyanna is also formally trained in synergetic play therapy and works with kiddos 3+. Shyanna has a specific interest in working with children, adolescents, young adults, and their families, and is a LGBTQ2S+ ally. Shyanna focuses on individuals' strengths and believes that everyone has the power to be successful within themselves, if provided support and the right tools along the way. Shyanna views therapy as a collaborative process to support overall well-being. Shyanna offers counselling, play therapy, mental health assessments, and psychoeducational assessments for children and adults (assessments may include cognitive abilities, academic abilities, ADHD, anxiety, depression, and personality assessments. Shyanna does not offer assessments for autism spectrum disorder or parenting assessments). *To inquire about working with children ages 4-6, please contact this provider directly at
[email protected]
.
If you are a current or past client, please contact Shyanna directly to book.
Areas of interest include:

Psychoeducational assessments and learning strategies
Individual counselling for children, adolescents, and adults
ADHD
Anxiety
Depression
Trauma
Healthy Relationships & Boundaries
Life & Stress Management
Chronic Illness
Grief
Life Transitions (i.e., youth transitioning to adulthood)
Career-Based counselling
Play therapy
Parenting coaching