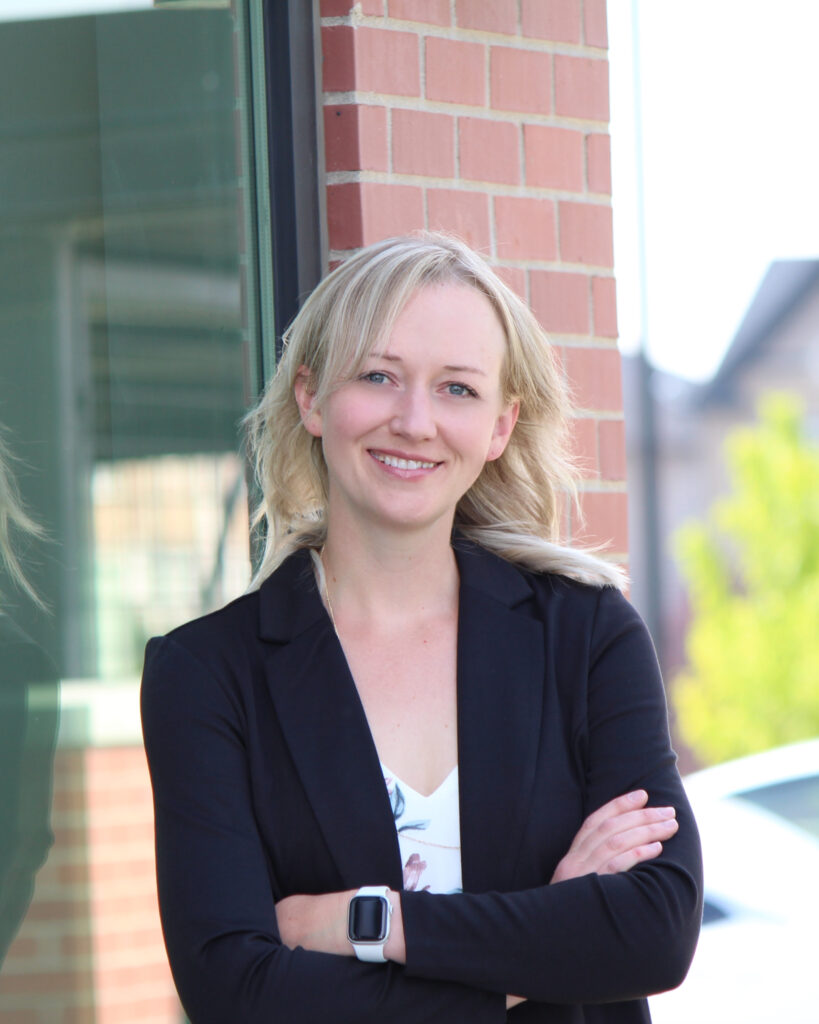 Lindsay
Registered Psychologist | $220/Hr
Accepting New Clients
Services Provided:
Children & Youth Counselling (7-12)
Teen Counselling (13-17)
Adult Counselling
Psycho-Educational Assessments
Autism Assessment
Lindsay is a Registered Psychologist with the College of Alberta Psychologists, and holds a Master of Counselling in Counselling Psychology degree from Athabasca University. Lindsay has over 13 years of experience working in the mental health field with clients of all ages and abilities. She has a special interest in child development and supporting families in navigating the strengths and challenges of autism spectrum disorder. Lindsay is passionate about supporting the growth of her clients, and values the importance of creating meaningful connections. She believes that growth and healing occur when we feel safe, connected, and empowered. Lindsay has adopted a collaborative, strengths-based, and trauma-informed lens, and uses a variety of approaches based on the unique needs of each client. Lindsay offers counselling for individuals of all ages. She is trained in diagnostic assessment and treatment for autism spectrum disorder. Under the supervision of a Registered Psychologist, Lindsay offers psycho-educational assessments for children, adolescents, and adults. *This provider may offer sliding scale. Contact the provider directly to inquire at
[email protected]
.
Monday 3:00 – 8:00pm; Wednesday 3:00 – 8:00pm; Alternating Saturdays 10:00am-2:00pm
Areas of interest include:

Autism Spectrum Disorder
Attention Deficit/Hyperactivity Disorder
Early Intervention
Anxiety
Depression
Emotion/behaviour regulation
Parenting skills
Self-esteem
Grief/loss
Healthy relationships
Life transitions
Separation/divorce
Life skills development